Sander Hicks with host Lee Camp on Redacted Tonight
Sander Hicks Brings Business Expertise To Congressional Race
Queens County Politics:
Sander Hicks is a former book publisher, an entrepreneur, a carpenter, and even a singer for a punk band. He expects to add another title to that list come June: the Democratic nominee for New York's 12th Congressional district....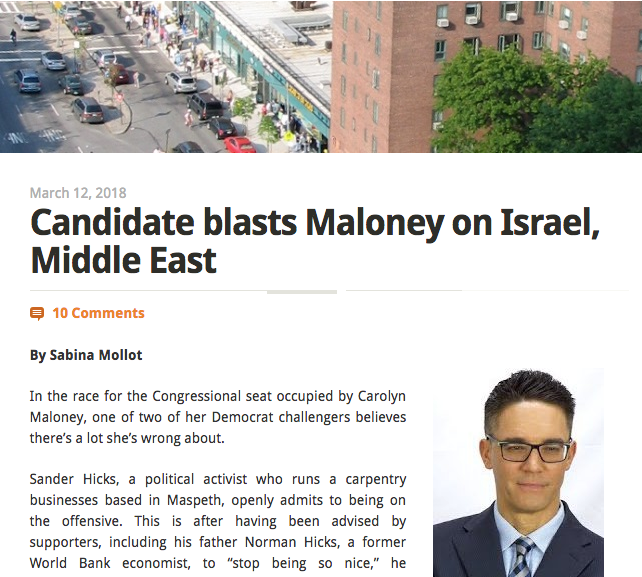 Town and Village Newspaper:
"In the Middle East, we are on the wrong side," he said. "We back an oligarchy, the monarch of Saudi Arabia, which cuts off people's heads and doesn't let women drive. We back Israel, which is responsible for international war crimes for settlements in the West Bank. That's not Israeli land. I know this is a sensitive issue. I know my opponent, Congress Member Maloney, is extremely pro-Zionist. This does not mean I'm anti-Israel or that I want to cut off all aid."
Read More.
"Please join us for this enlightening conversation that will help us achieve a 'deeper state' of understanding. You might even be moved to support Sander Hicks' campaign because truly, if he wins we all do." -Steve Bhaerman
LISTEN NOW!